Happy Friday! Hope everyone had a great week. Here's what I'm loving:
Lemon Drop Martini
I'm not a big martini drinker, but these are delicious. If I ever order a drink when we're out, this is the drink of choice. Try it. Report back. Don't drink more than 2 in one night (just a small warning).
TIGI Rockaholic Dirty Secret Dry Shampoo
Dry shampoo has been one of those things I've wanted to love for a REALLY long time now, and I think I've finally found the way to make that happen. I just got this about a week ago, so I can't do a full review yet, but so far I'm very happy. The aerosol can makes it so easy to apply, easy to control, and not messy. I recommend trying to get it at Ulta so you can use a $5 off coupon, and wait until TIGI is on sale. I know recently they had a buy 2 get 2 sale, so you combine that with the $5 off and it's a pretty sweet deal.
Glee
I'm late to the party on this one, but this show is amazing. And funny. And they sing. I plan on catching up on what I've missed this summer. No worries, I think I've already downloaded most of the music on iTunes but I'm going to have to cut that out since they release a ton of songs every week.
Swimming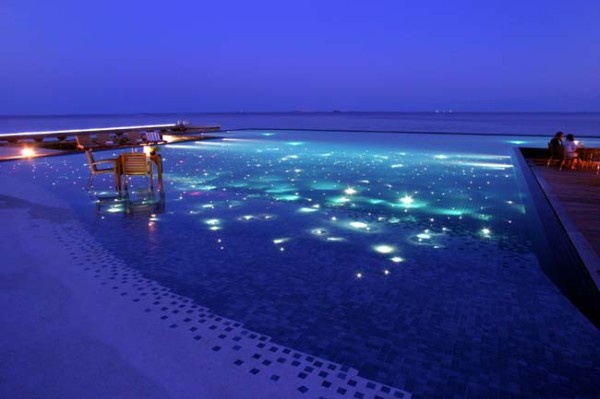 The subdivision we live in has a neighborhood pool. No, it's not an infinity pool. But wouldn't it be nice if it was?! Anyway, it's a pool, it's open now that it's summer (don't know where you live of course, but it's summer here), and I'm excited to use it. And by use it I mostly mean sit in the shade with my hat and cover-up on, slathered in my SPF 70, and reading fashion magazines. Yep. I'm old. My sister is so humiliated if she's reading this right now... sorry, Abby.
Ok, so that's What I'm Loving right now! What about you?