Favorite designer?
Chanel. I could give a very long-winded complex answer and analysis to this question, but the short version is Chanel. I have to go with Coco Chanel, but a huge, huge amount of respect to Karl Lagerfeld who I think is an absolute genius. I just absolutely love everything the Chanel label signifies. I could go on about this for awhile. This is not the only appearance Chanel will likely make on here...


What's your dream bag?
And welcome to Chanel's 2nd appearance haha. I did a whole post on this one time, this bag is the dream, the legend, what I pin my hopes and aspirations on.... ok, I'm getting carried away but I want it. I want it bad.


What's your favorite ice cream flavor?
Cookies and cream! No question. I REALLY prefer to have it "homemade" which to me means taking vanilla ice cream and crumbling up some Oreos on top of it myself. Don't come between me and my ice cream. That's just a fair warning.


Lip gloss or lip stick?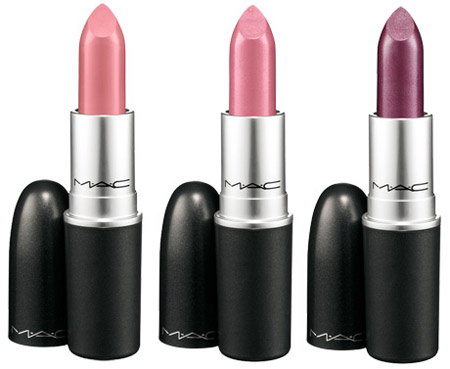 Now this is tough for me because I LOVE them both, but lately I would have to say lipstick because the right one is like having the perfect combination of lipstick and lip gloss. A YSL Rouge Volupte, or a MAC in the right finish like Creme d'Nude is all you need! Not that I don't usually layer a gloss on top, but... you don't HAVE to.
If you could go anywhere for a week long vacation, where would you go?
I don't have a specific destination in mind, but I would just like to go a tropical island - any will do - stay in a nice resort, and relax for a week. That. would. be. incredible. Hawaii is on my list. I'll take suggestions if you have an amazing vacation you'd like to tell me about!
Who is your celebrity crush?
Bradley Cooper! Do I need to explain? What's hilarious is that somehow this has become known and I got asked a hilariously inappropriate question about him on
my formspring.
HILARIOUS.


What's your "can't miss" TV show?
My newest favorite as many of you know is Glee. Love it! I have a bunch of episodes I've missed so I'm looking forward to catching up on it over the summer. If you love to randomly sing as much as I do, this is a can't miss show. For reals.


Who's your style icon?
I have a lot, but one of them would be Nicole Richie for several reasons. She has a very distinct sense of style, she's made plenty of fashion mistakes, and she seems to take her design career seriously. I love both House of Harlow and Winter Kate, her lines. I think there are a lot of celebrities that will just slap their name on something and she hasn't appeared to do that which I respect. As I've mentioned before, I own several House of Harlow pieces and I find them to be well made and affordable. Love her!
That was fun! Ok, here are a few questions that I've come up with:
1. What's your favorite perfume?
2. What's your favorite song lyric?
3. Name a city/state/place where you'd love to live but never have.
4. What's the best birthday you ever had?
5. Do you have a signature dish or meal that you make?
I seriously want EVERYONE to answer, so I'm not tagging people :) If you don't want to put these in a blog post, please answer in the comments!
Um, you guys are amazing. I was at 89 followers when I wrote yesterdays post, and as I'm finishing this one I've hit 100! What?! That's crazy! Will head out today and hopefully pick up the giveaway prize - I've gotten some great suggestions, please keep them coming! The whole point is to giveaway something that you guys want! Also, please follow (over to the right with Google Friend Connect) if you're not already and you want to enter because, um, that'll pretty much be the only requirement, ha. Giveaway next week, hopefully? Yay!
Love you guys!