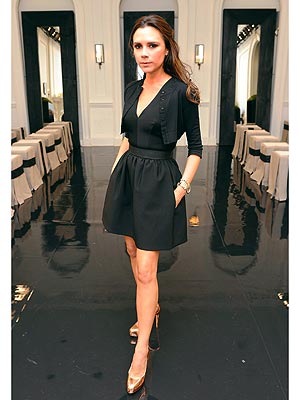 At her most recent fashion show at Fashion Week, Victoria Beckham had a surprise with her fashion line - handbags. The six bag collection will be available as soon as December 1st.
One of the bags is a travel tote Victoria designed with her husband David in mind. Ok, so far none of this is very surprising, until you hear this - Victoria was overhead saying "A Beckham can replace your Birkin" - well, that's a statement.
What do you think? Can anything replace a Birkin? Does this mean Victoria will be replacing her Birkin's with Beckham's? Is there some kind of exchange program I can sign up for to give a nice home to an abandoned bag? These are questions I want answers to.