Happy Friday! It's almost Thanksgiving, right? Right?! I don't know about you but I'm ready for another holiday.
Here's what I'm loving:
Real Housewives of Beverly Hills
Yes, I started watching the newest Real Housewives franchise, and yeah, I'm addicted. I can't help it. I love this show.
Words With Friends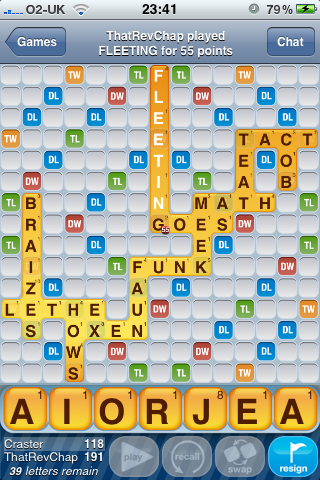 Some of you already know about this. Yeah, if this doesn't push me to get an iPhone for Christmas (I play on my iPod touch) - oh who am I kidding, I think we all know I'll get an iPhone very soon. (My name is FashionsMaven on Words With Friends if you play it!) LOVE this game.
Godiva Chocolate Truffle Coffee
Hello dessert in a cup. You're fabulous and make my house smell incredible. I love you.
Joshua Radin - You Got What I Need
Ok, I may have heard this on Grey's Anatomy first, but I'm a long time Joshua Radin fan and this song just continues my obsession. It's gorgeous and I listen to it on repeat.
Ok, so that's What I'm Loving right now! What about you?