Unless you're living under a rock, you probably realize Target re-released 34 of the the most popular GO International dresses yesterday.
That basically sums it up. I don't think most Target stores will get all the dresses, my local one didn't. If there's one you want,
they're all online
. I will say, my one experience ordering clothes from Target.com did not go well, but I think that was just a fluke. I hope so, anyway. I tried on 4 different dresses and left with 2, and am still thinking about 1. Here's what I picked up: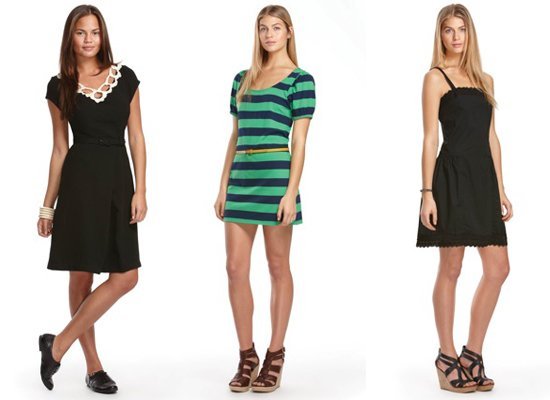 The striped Libertine. I was iffy on this, but I liked the fit and for $25 I'll figure something out. I imagine I'll put it over leggings, and I'm liking the skinny belt they put with it so maybe something like that.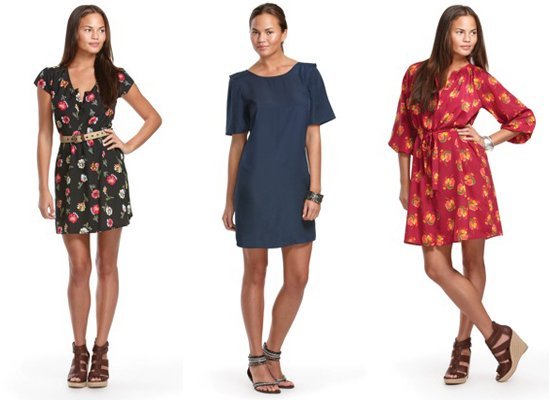 The floral print Tucker on the far right. I wanted this dress when the Tucker collection first came out - couldn't get it in the store. This lead to my ill-fated Target.com purchase - it never showed up. I tried to come to terms with never owning the Tucker dress so I was ecstatic when I saw it was part of the re-release. My Target had it, and now it's mine! Victory! I also tried on the navy Tucker dress which looks SO gorgeous but somehow looked so wrong on me when I put it on.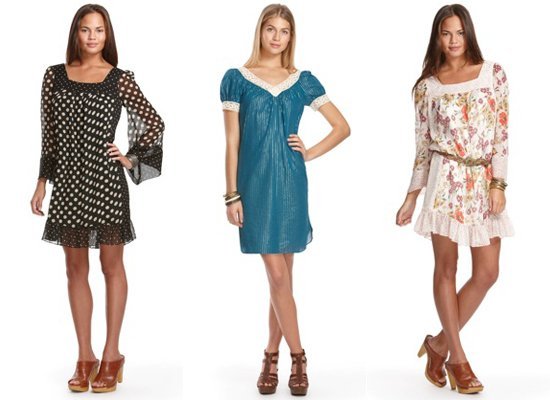 And the one I'm not sure about - the Jovovich-Hawk on the right. When I tried this on in the store, it was like the navy Tucker - loved it, but just not happening for me. I thought it would look completely different belted though so when I got home, I started looking online, and of course it does look great belted. On the model. I'm on the fence but am tempted to go back and buy it now that I've seen it styled. Thoughts?
Have you picked up anything from the Target re-release yet? What'd you get? What's on your list?